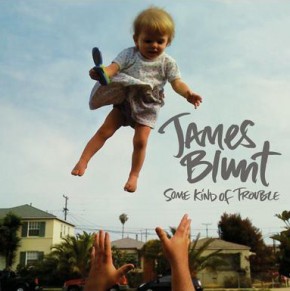 Svelata poco fa la tracklist del nuovo album di James Blunt intitolato Some Kind of Trouble
Some Kind Of Trouble è il  terzo album della cantante inglese e musicista di rock morbido James Blunt. L'album uscirà l'8 novembre 2010, nel Regno Unito .
Il primo singolo dell'album estratto è Stay The Night con testo e traduzione.
Some Kind of Trouble è stato registrato in studio di registrazione privato di James Blunt a Los Angeles e contiene 12 nuovi brani ed è stato prodotto da Steve Robson (con una produzione aggiuntiva da Greg Kurstin e Eg White)
Ascolta le canzoni dell'album nella tracklist riportata qui sotto
Tracklist Some Kind of Trouble James Blunt