Testo Rihanna Who's That Chick David Guetta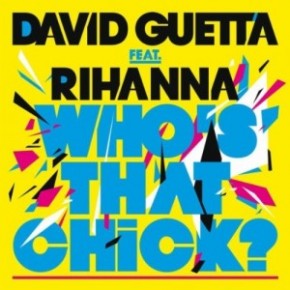 Who's That Chick è un singolo di Rihanna uscito il 17 settembre 2010.
Prodotto da David Guetta, il brano utilizza un suono di synth e qualche pesante Auto-Tune.
Jonas Akerlund (Lady Gaga Paparazzi e Telephone ) ha diretto il clip, che trova Rihanna al centro di un colorfest di ballerini, luci e creature di ogni tipo.
Sembra che questo singolo non sia incluso nel nuovo album Loud , in prossima uscita per Rihanna
Update 30 gennaio 2011: Qui la traduzione del testo di Who's that Chick