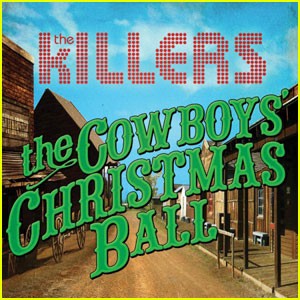 Traduzione testo per The Cowboy's Christmas Ball  nuovo singolo di Natale della rock band di Las Vegas The Killers. Si tratta di una cover di un pezzo del 1991 di Michael Martin Murphey contenuto nell'album Cowboy Christmas: Cowboy Songs II.
Sarà possibile scaricare il brano dal 1 Dicembre 2011, insieme al video. Tutti i proventi del brano verranno dati in beneficienza a favore della lotta contro l'AIDS, in quanto parte della campagna PRODUCT RED, portata avanti da Bono e Bobby Shriver.
Le parole della canzone sono state prese dalla poesia di William Lawrence Chittenden del 1890 che porta lo stesso titolo. La versione dei The Killers apporta dei leggeri cambiamenti alla lirica. Ad esempio, il primo verso "Way out in Western Texas, where the Clear Fork's waters flow" è stato cambiato in "Way out in Old Nevada, where the Truckee's waters flow".