Hercules and Love Affair – You Belong Video Testo Lyrics Traduzione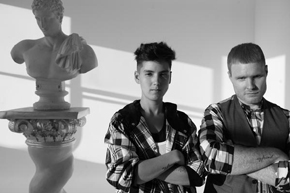 Le menti che si celano dietro il progetto Hercules And Love Affair sono Andrew Butler ed Antony Hegarty (di Antony & The Johnsons). Nell'album si respirano atmosfere diverse, ma tutte le tracce sono accomunate dallo stesso spirito di raffinata dance music.
"You Belong", fascinoso brano dal tono nostalgico e dal ritmo ipnotico, lancia l'album nell'house dancereccia, con Antony a fare da coro alla voce principale un giro di basso irresistibile al cui suono non ti resta altro da fare che iniziare a ballare.
E' il loro secondo singolo, il primo Hercules and Love Affair – Blind è stato recensito poco tempo fa.