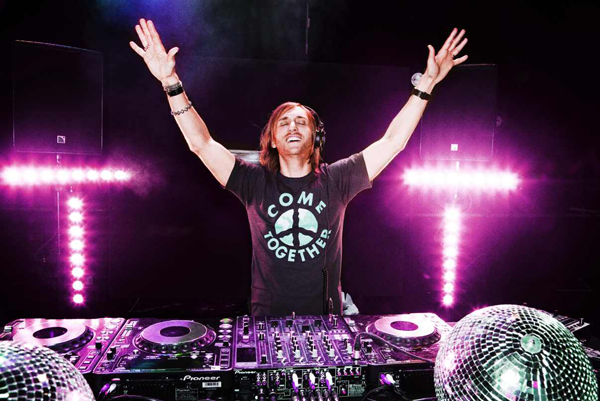 David Guetta ha preparato un Natale in grande stile per tutti gli amanti della musica dance: è uscito infatti oggi Nothing But The Beat: Christmas Deluxe Edition, un eslclusivo cofanetto contenente la bellezza di 3 cd:
un cd POP, con brani eseguiti da ospiti illustri quali Snoop Dogg, Usher, Flo Rida, 50 Cent e molti altri;
un cd ELECTRO composto da brani interamente strumentali;
un cd PARTY MIX, con le più belle hit tratte da Nothing But The Beat e non solo per ballare a più non posso durante le festività natalizie
Ricordiamo che Nothing But The Beat è uscito nel settembre 2011; i singoli già usciti sono Sweat, singolo d'oro in Italia, Where Them Girls At, singolo d'oro e numero uno su iTunes Italia in meno di 24 ore dalla sua release.
Tra poco meno di due settimane uscirà un altro signolo tratto dall'ultimo album del re del dancefloor francese, dal titolo Without You.
Nel frattempo cominciate pure a mettere sotto l'albero questo triplo cd in versione deluxe, per assicurarvi un Natale scatenato.
Tracklist Nothing But The Beat: Christmas Deluxe Edition David Guetta CD 1
Where Them Girls At (Feat. Nicki Minaj & Flo Rida)
Little Bad Girl (Feat. Taio Cruz & Ludacris)
Turn Me On (Feat. Nicki Minaj)
Without You (Feat. Usher)
Nothing Really Matters http://airdave.it (Feat. Will.I.Am)
I Can Only Imagine (Feat. Chris Brown & Lil Wayne)
Crank It Up (Feat. Akon)
I Just Wanna F. (Feat. Timbaland & Dev)
Night Of Your Life (Feat. Jennifer Hudson)
Repeat (Feat. Jessie J)
Tracklist Nothing But The Beat: Christmas Deluxe Edition David Guetta CD 2
The Alphabeat
Lunar
Sunshine
Little Bad Girl (Instrumental Edit)
Metro Music
Toy Story
The Future
Dreams
Paris
Glasgow
Tracklist Nothing But The Beat: Christmas Deluxe Edition David Guetta CD 3
Where Them Girls At (Feat. Nicki Minaj & Flo Rida) [Nicky Romero And Sidney Samson Remix] [Party Mix]
Turn Me On (Feat. Nicki Minaj) [Sidney Samson Remix] [Party Mix]
Sweat (David Guetta & http://airdave.it Afrojack) [Dubstep Remix]
Paris (Party Mix)
Without You (Feat. Usher) [Nicky Romero Remix] [Party Mix]
Little Bad Girl (Feat. Taio Cruz & Ludacris) [New Club Edit] [Party Mix]
The Future (Party Mix)
Titanium (Feat. Sia) [Party Mix]
Sunshine (Party Mix)
Lunar (Party Mix)