Traduzione testo Closer to the Edge 30 Seconds to Mars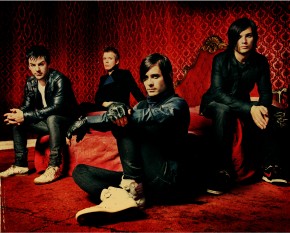 Traduzione e testo di Closer to the Edge per l'ultimo album "This is War" dei 30 Seconds to Mars.
L'album è stato rilasciato lo scorso dicembre su etichetta Virgin Records e EMI. Qui sotto il video uscito lo scorso 9 giugno.
Traduzione Closer to the Edge 30 Seconds to Mars
Non ricordo un momento che ho cercato di dimenticare
Mi sono perso, si, non sono migliore triste
Adesso sono più vicino al limite
Era mille per uno e un milione per due
é tempo di andare in fiamme e io ti sto prendendo
vicino al limite
No, non sto dicendo che mi dispiace
un giorno forse ci incontreremo ancora
(x2)
Puoi immaginare un tempo in cui la verità era libera
la nascita di una canzone, la morte di un sogno
Vicino al limite
Questa storia infinita, odio per il destino che ci guida
Tutti cadiamo poveri di gloria, persi in noi stessi
No, non sto dicendo che mi dispiace
un giorno forse ci incontreremo ancora
(x2)
no no no
io non dimenticherò mai
no no no
Io non rimpiangerò mai
no no no
Io vivrò la mia vita
(x2)
No, non sto dicendo che mi dispiace
un giorno forse ci incontreremo ancora
(x2)
vicino al limite
vicino al limite…
testo Closer to the Edge 30 Seconds to Mars
I don't remember one moment I tried to forget
I lost myself yet I'm better not sad
Now I'm closer to the edge
It was a a thousand to one and a million to two
Time to go down in flames and I'm taking you
Closer to the edge
No I'm not saying I'm sorry
One day, maybe we'll meet again
No I'm not saying I'm sorry
One day, maybe we'll meet again
No, no, no, no
Can you imagine a time when the truth ran free
A birth of a song, a death of a dream
Closer to the edge
This never ending story, hate 4 wheel driving fate
We all fall short of glory, lost in ourself
No I'm not saying I'm sorry
One day, maybe we'll meet again
No I'm not saying I'm sorry
One day, maybe we'll meet again
No, no, no, no
No, no, no, no
I will never forget
No, no
I will never regret
No, no
I will live my life
No, no, no, no
I will never forget
No, no
I will never regret
No, no
I will live my life
No I'm not saying I'm sorry
One day, maybe we'll meet again
No, no
No, I'm not saying I'm sorry
One day, maybe we'll meet again
No, no, no, no
Closer to the edge
Closer to the edge
No, no, no, no
Closer to the edge
Closer to the edge
No, no, no, no
Closer to the edge
Traduzione