Robbie Williams Bodies e il nuovo album Reality Killed The Video Star, ascolta i samples di 30 secondi di ogni singolo dell'album!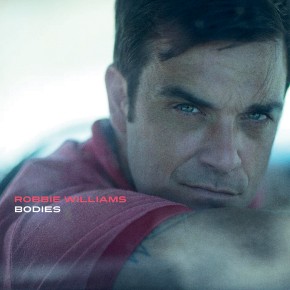 Esce oggi il nuovo singolo di Robbie Williams, "Bodies". Inizialmente non era in programma che fosse questo il singolo di lancio di "Reality Killed The Video Star" afferma Trevor Horn (produttore del disco).
L'idea è venuta solo in un momento successivo quando ha sostituito le basi elettroniche con strumenti veri.
Il brano si è come trasformato ed è piaciuto subito ad entrambi.
Altra bella notizia per i fan di Mr. Williams è che sul sito ufficiale è possibile ascoltare samples di 30″ dei brani contenuti nel nuovo album.